Winterthur, April 2012
Eating together in Winterthur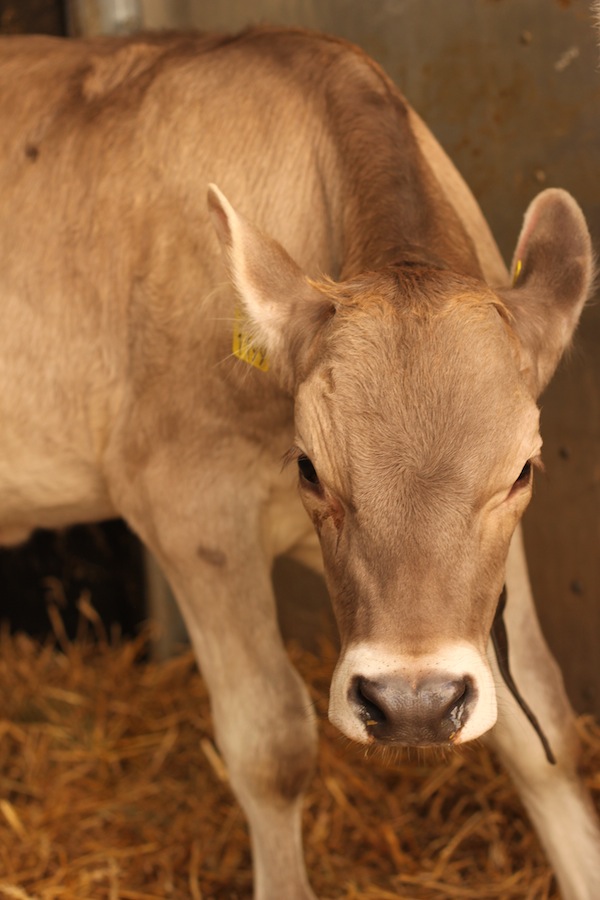 An educational vegan meal in a Swiss prison was initially organised by the Swiss vegetarian society. Prison rules however made it clear that much preparation work was still needed to interact with prisoners. A work group has scheduled to work at a method that respects both rules and people.
The Swiss team managed to organize an event very quickly, on Switzerland's National Milk Day : holding an education stall on ethical and environmental dairy alternatives.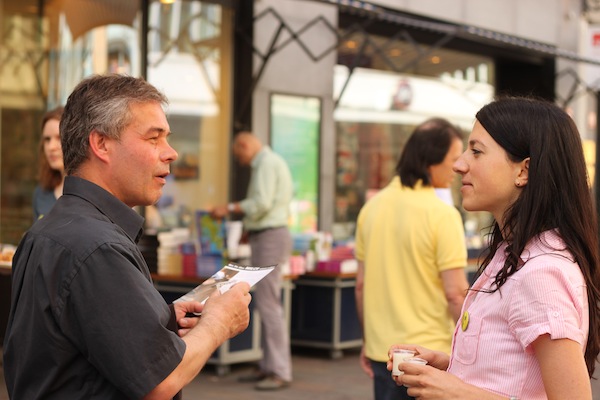 The activity took place in a busy pedestrian Winterthur street. Swiss pedestrians were not quite as easy to approach, but our cakes/muffins and plant-based milk samples were appreciated in the end. The children were very helpful in that when they stopped to sample the cakes/muffins, the adults would start discussing environmental nutritional and ethical issues with us. We also handed out documentation. It was a great opportunity to educate parents and other adults. There was much interest in ethical issues among the Swiss population.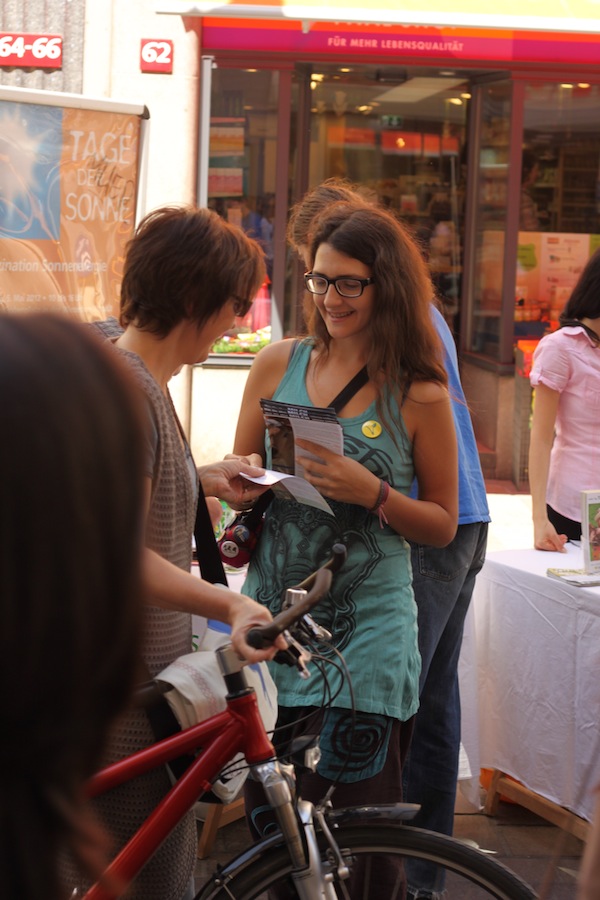 Some of us spontaneously went up to the dairy products stalls. Emphasis was put on the cow milks, by displaying three calves in the hot sun. Dairy promotion staff were quite receptive and polite. Friendly discussions took place. In return, the dairy staff visited our stall to taste our alternatives.